A Guide to Jeep Lift Kits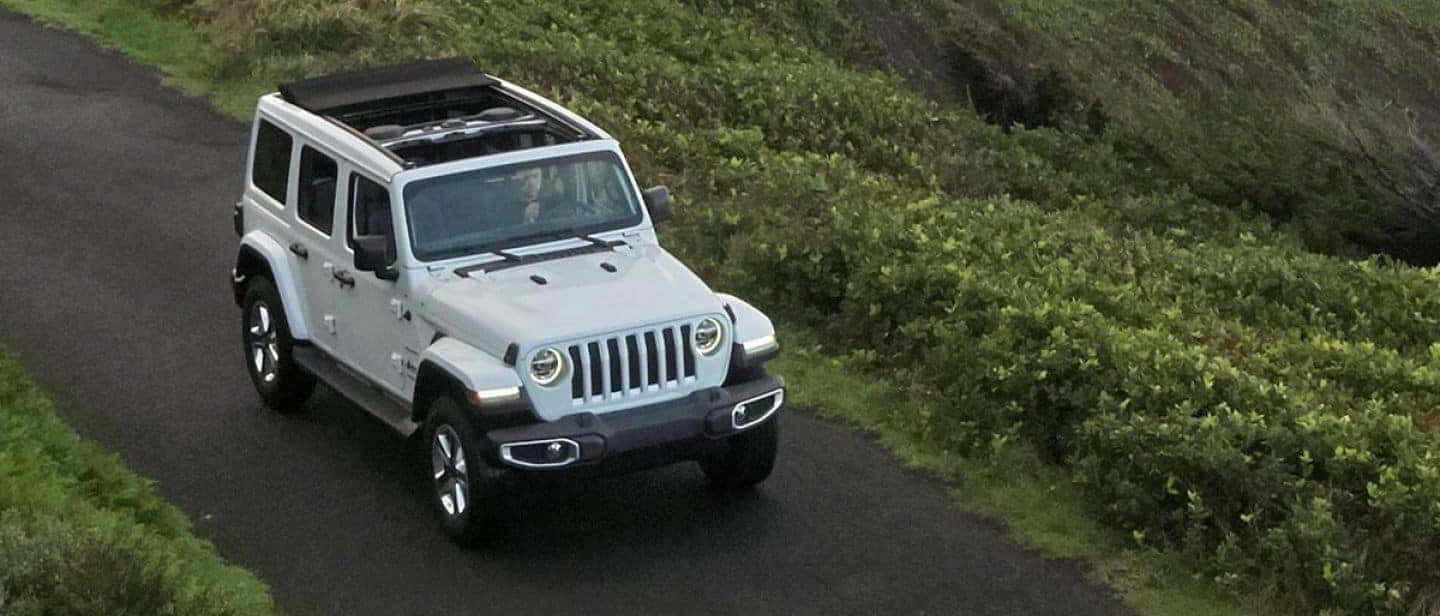 ---
---
Cleveland drivers who own a Jeep or are thinking about purchasing a
new Jeep
often consider a Jeep Lift Kit for multiple reasons, including performance and appearance. Since there are a lot of kits to choose from, Jacky Jones Chrysler Dodge Jeep Ram is here to parse through the varieties of Jeep Lift Kit. Please
contact us
with any questions so you can make an informed decision!
Why Get a Jeep Lift Kit?
So, what's in a Jeep Lift Kit? As a Blairsville driver might expect, any jeep vehicle is impressive when it comes to off road performance, but a lift kit improves your vehicle even further. A lift kit combines greater ground clearance with optimized approach angles for steep hills and rocky obstacles. You'll also enjoy greater articulation and stability with a lifted vehicle.
But this is not to discount the appeal of a lifted jeep for those who want that essential jeep "look" so your vehicle stands out on Gainesville roads. In fact, this is an extremely common reason to get a Jeep Lift Kit. It's no wonder there are Jeep Cherokee lift kits,Jeep Renegade Lift Kits, Jeep Grand Cherokee lift kits, and Jeep Wrangler lift kits. Learn more about the types of lift kits you can choose with information on theparts and accessories that come with them.
Body Lift
A body lift simply adds space between the body and frame, providing 1-3 inches of lift. Your suspension and wheel stock can stay the same, so this is the most purely cosmetic of lifts that offers no performance enhancements. It's also appropriately more affordable than other options.
Budget Boost/Coil Spring Spacers
For this lift, we place coil spacers atop your coil springs, usually resulting in 1.5-2 inches of lift. Coil spring spacers are minimally invasive on your suspension, making this Jeep lift kit much like the body lift. Get this budget boost to save money and for accommodating larger tires.
Coil Lifts
Now we're getting into the off-roader zone. Coil lifts are still coil spring spacers, but the longer coil springs on this kit give 2-3.5 inches of suspension. The result is greater articulation for adventures outside Dahlonega.
Short Arm Lift Kit
For serious off-roading enhancements, drivers tend to turn to a Short Arm Lift Kit. You get the coil spring spacers as well as extended front and rear control arms, bigger sway bar links, and shocks. The result is 2-6 inches of lift depending on your selection. Greater ground clearance, wheel travel, and what is basically a full suspension set up makes this popular with off-roaders.
Long Arm Lift Kit
The Long Arm Lift Kit is the most expensive of the lift kits. They provide outrageous articulation, extreme crawling ability, and even better suspension angles than short arms. At the same time, long arms can get caught in rocks. This kit is the priciest you can get, as it requires welding and fabrication; it's an option for those serious enthusiasts or hyper-professionals who want a Jeep in its most decked-out state.
Check out a new Jeep Lift Kit at Jacky Jones Chrysler Dodge Jeep Ram
Jacky Jones Chrysler Dodge Jeep Ram wants our Cleveland area customers to make informed decisions about customizing their vehicles. You can browse and order parts online through us, or simply drop by and discuss your many options for financing a new vehicle. Whether you're taking your friends off-road or your family across Gainesville, we can help you find the Jeep that does the job.