What Is Good Mileage For a Used Car?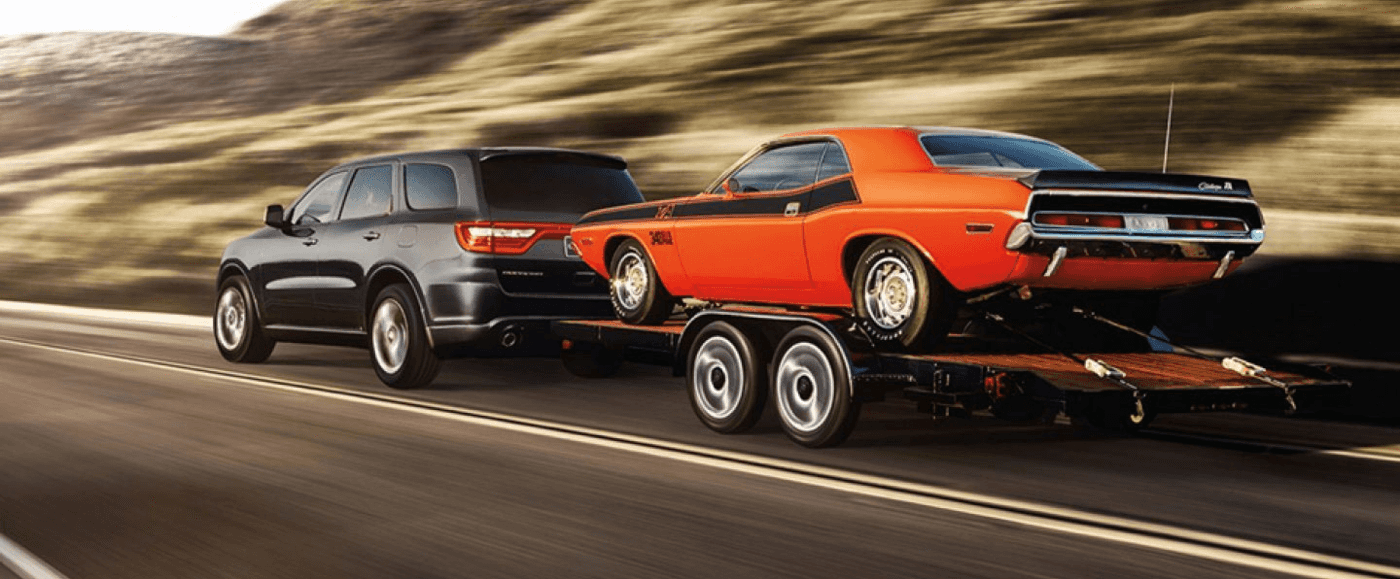 A used car is a great way of getting more car for your money in Blairsville. Many people use the mileage of their potential next car as an easy indicator of how much wear is on the car. However, what is good mileage for a used car? You'll discover that a great used car is in your reach no matter what's on the odometer because many cars have lived well into the six figures. Let Jacky Jones Chrysler Dodge Jeep Ram give you all the information on what is considered high mileage for a used car as well as our low mileage used cars for sale.
---
How To Get the Best Used Car
When you're shopping for a used car in Gainesville, there are some judicious shopping tips that you can use to make sure that you're getting the best car possible for your money.
Driving history. City drivers who stop and start frequently will cause more wear on a car than someone who lives near open roads and spends most of their miles on the highway. As a result, you should check the driver history of your potential next car.
Location. If you're buying a car from a place where winters are brutal, and there's a lot of snow, you'll find significantly more stress on this vehicle than one from a warmer climate.
Vehicle condition. You should always get your vehicle inspected by a trained mechanic when looking at your next used car. This is because the mechanic can give you a detailed breakdown on wear, rust, and maintenance needs.
Maintenance history. The history of your vehicle's maintenance plays a big part in whether your next car is a good deal. If that car hasn't been maintained well, you might be looking at sudden big expenses down the line.
What is considered high mileage for a used car? You'd be surprised to find that many vehicles with high mileage, including a ton with over 100,000 miles on the odometer, have plenty of life left in them with proper maintenance.
Mileage vs. Age: The Big Tradeoff
Another confounding factor in your used car hunt is the tradeoff between mileage and age. While it might be tempting to look at that old car with low mileage, you may be neglecting other problems that can arise from not driving a car enough over the years. Always be sure to get cars like that thoroughly checked by a mechanic.
Jacky Jones Chrysler Dodge Jeep Ram: The Place for Used Cars
If you're looking for a low mileage used cars for sale near Dahlonega, there's nowhere like Jacky Jones Chrysler Dodge Jeep Ram for your used car needs. We've given you some tips on what is good mileage for a used car and you can use that knowledge to be a better shopper. We have great service offerings on oil changes and more, as well as available parts too to ensure that you're taken care of long after you drive off the lot. Interested? Just contact us. We'd be happy to walk you through our low mileage used cars for sale!
More from Jacky Jones Chrysler Dodge Jeep Ram
It's impossible to not stop and look when you see a new Jeep Gladiator cruising down the street in Cleveland. A head-turning new truck, the eight 2021 Jeep Gladiator color options perfectly accent its unique style that could only come from Jeep. There's definitely one that will suit your style. Take a closer look at…

2020 Dodge RAM 3500 Towing Capacity How much can the 2020 RAM 3500 tow? The 2020 RAM 3500 is a powerful pickup truck designed to take on the toughest tasks on your Cleveland-area job site. With the proper equipment, the new RAM 3500 boasts a maximum towing capacity of 19,680 pounds! For Blairsville drivers in…

Slip inside the 2020 Jeep Compass interior to discover how you can access comfort and convenience during every Blairsville errand. Let's explore this well-appointed cabin with the experts at Jacky Jones Chrysler Dodge Jeep Ram! Learn More View Inventory Jeep Compass Passenger Space No matter the weather in Gainesville, your Jeep Compass will keep you cozy, thanks to dual-zone automatic…
;