SUBMITTED ON: 10/2/2018      BY: JennaS


"WOW! AMAZING CAR, GREAT PRICE, EXCEPTIONAL SERVICE!"
- Jenna S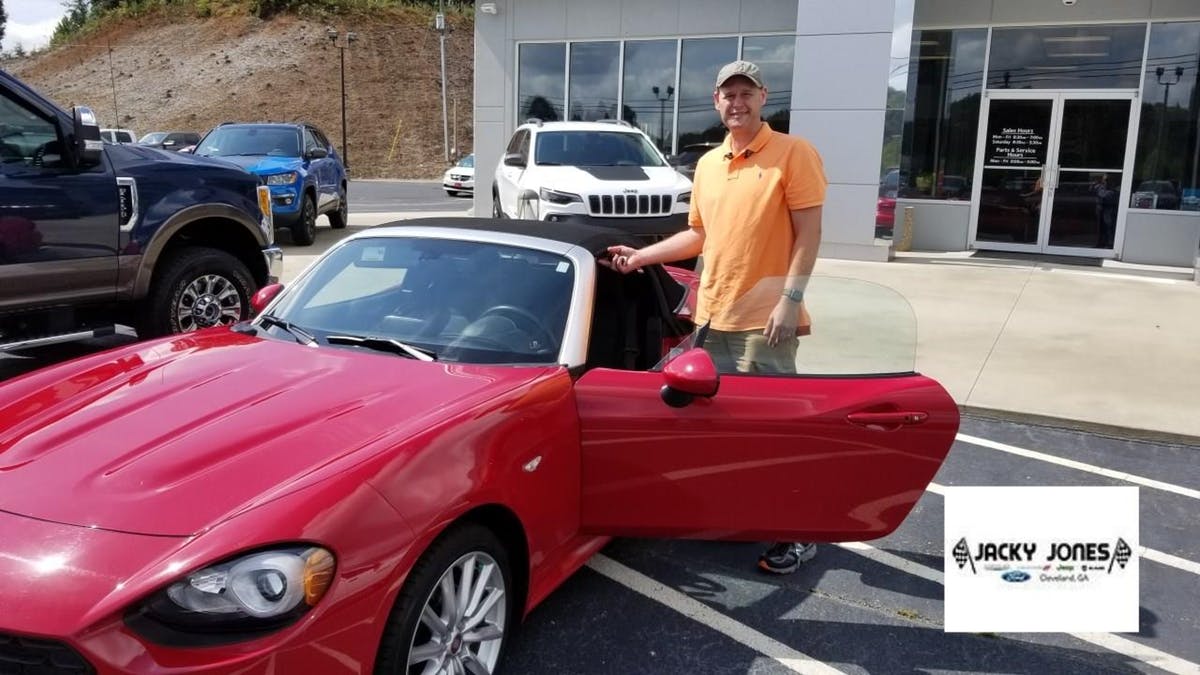 My husband and I set out on a car search several weeks ago. We are from Louisville, KY. Our first instinct was to shop local. After going to several dealerships in town, we were unsatisfied with their pricing and selection. We were also appalled by the lack of work ethic and just poor customer relations we experienced with many of the car salesman we met. My husband I work very hard, and my job involves customer service. I wouldn't dream of treating my customers the way that we were treated by some of these characters. We decided to broaden our car search to the internet, and at first, that didn't go much better. More people just not caring about their jobs, or just making me feel uncomfortable and saying "they couldn't possibly take more pictures of the car because "there are already pictures of the car posted online- why can't you just look at those? Why do you need to waste my time with MORE pictures?" This was very troubling, as a car is a major investment and a big purchase! We had already obtained financing through LightStream, and they were fantastic. So the money was there, but I couldn't seem to find anyone who made me feel that they were honest or competent enough to say "Ok, I'm ready to make a deal!" It was of utmost importance to me to find someone I could put some faith in that this was going to be ok- that I could get my dream car and not lay awake at night riddled with anxiety. After weeks of sleepless nights and having a really bad taste in my mouth about all the unsavory characters I had spoken with about cars, I saw the car I wanted at a wonderful price in Cleveland, GA. I sent an inquiry on the car, and really wasn't expecting much in return. Literally, within an hour of my inquiry, the nicest, friendliest man from Jacky Jones contacted me. His name is Lee Call, and he was incredibly kind and helpful. Without my even asking him, he made a video of the car for me and showed all the details of the car, both inside and out. The car looked super, and finally, I felt like "THIS IS IT!" Everything felt right, and I made the deal with Lee. Since I had to work, my husband rented a car and drove to GA to pick up the car. His experience with Lee and everyone at Jacky Jones was exceptional. He said they could not have been nicer. They took him out to drive the car, went over everything carefully with him, and signed the paperwork. Then he was on his way home. He loved every minute of the seven hour trip home. When I saw the car in person and got to drive it, I was beyond thrilled. It's everything Lee said it was and more. I don't usually write reviews online, but the service from Jacky Jones and Lee was so exceptional, I want to share. Maybe this will help some other people make an important decision. After being jerked around for weeks by many different car salesman, this was the only place/ person I felt truly comfortable with buying a car. Now my new car Is in my garage, and I'm finally going to sleep peacefully tonight :) Thank you so much to Lee Call and Jacky Jones for your kindness, great pricing and exceptional service. You truly stand out from a sea of scary car salesmen. I would buy another car from you any day!