With the 2017 Ram Power Wagon from Gainesville, GA, you can go on off-road adventures with ease. The latest model received a range of enhancements to provide you a better driving experience. It has a new exterior and interior, as well as premium features to ensure excellent performance and safety. If you're looking for a brawny vehicle that has the capacity to take on different trails and road conditions, you may want to take a look at this model.
The 2017 Ram Power Wagon from Gainesville, GA: Performance
This vehicle is considered best-in-class in terms of horsepower and torque. Equipped with the 6.4-liter Hemi V8 engine, the 2017 Ram Power Wagon from Chrysler Dodge Jeep Ram dealers near Gainesville, GA delivers 410 hp and 429 lb-ft. of torque, enough to take you where you need to be. Moreover, it has 12,000-lb capacity winch, thanks to Warn that has been providing this model with a factory-built winch for 12 years.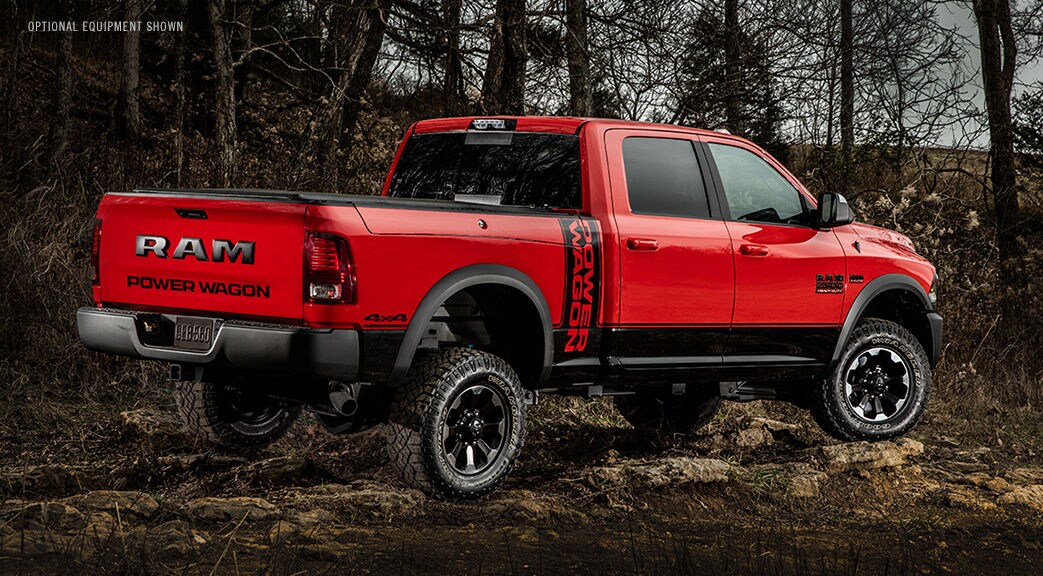 The engine also gives the Power Wagon strength to tow up to 10,030 lbs. Meanwhile, the vehicle runs on a six-speed automatic transmission. Ground clearance is adequate at 14.3 inches, which is made possible by enhancements with the tires and suspension.
Design
When you look at the 2017 Ram Power Wagon from Gainesville, GA, you may see a touch of Rebel in it. This is because the exterior is inspired by this smaller vehicle; however, the Power Wagon still has its own identity created by some visual changes. The grille carries a new look with a big "RAM" lettering that can make heads turn. The front bumper is coated with unique powder while blacked-out headlight bezels and aluminium wheels add a certain touch to the ride.
Higher quality materials adorn the interior of the 2017 Ram Power Wagon from Gainesville, GA. The seats use upholstery with a similar tread pattern to that of Goodyear DuraTrac tires. Also, a high-resolution screen brings out a modern vibe. The Uconnect infotainment system, on the other hand, gives you access to different applications for convenience and connectivity.
Safety
Off-road adventures require a safe and reliable vehicle, and the 2017 Ram Power Wagon doesn't disappoint. It offers a range of safety features, including Hill Descent Control that enables you to properly maneuver around steep hills. It also has underbody protection elements that prevent rock wedging and underside damage. The frame, meanwhile, is made of 50,000 psi steel for protection and durability.
These features and more prove that the 2017 Ram Power Wagon isn't just about any off-road vehicle out there. See it for yourself by going to Chrysler Dodge Jeep Ram dealerships near Gainesville, GA.
Sources:
RAM'S BURLY 2017 POWER WAGON STORMS INTO THE CHICAGO SHOW, digitaltrends.com
New 2017 Ram Power Wagon – The Ultimate Off-road Truck Benefits From New Design, fcanorthamerica.com