The 2016 Jeep Cherokee near Dawsonville, GA is not your typical SUV. Whereas others in the market either excel at offering comfort or power, this vehicle checks both tickboxes comfortably.
If you're in the market for a 2016 Jeep Cherokee around Dawsonville, GA, here are some key details to know about this SUV.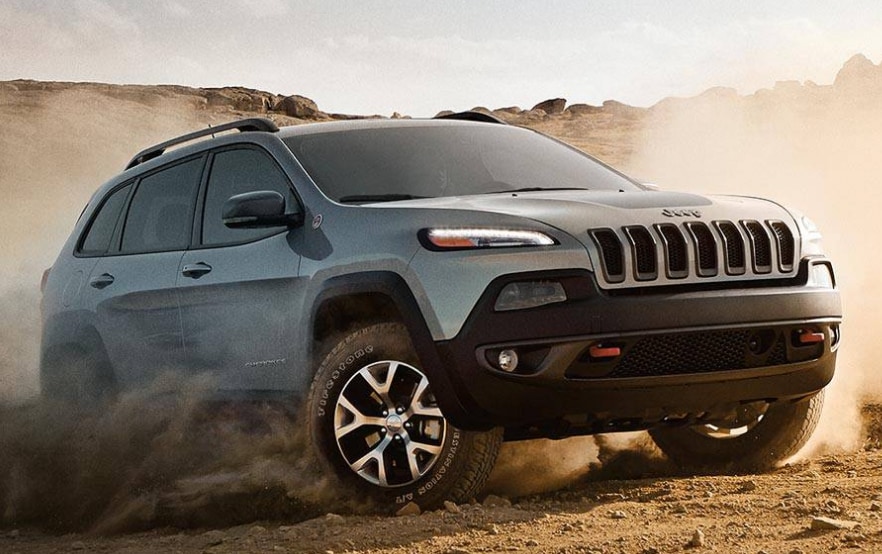 A Dependable Engine on the 2016 Jeep Cherokee from Dawsonville, GA
Unlike other SUVs on the market, the 2016 Jeep Cherokee near Dawsonville, GA offers respectable off-roading capabilities. This is all thanks to the powerful 2.4-liter 4-cylinder engine under the hood, which can produce 184 horsepower.
Those who need more power can also select a 3.2-liter V6 with 271 horsepower, allowing the Cherokee to tow up to 4,500 pounds. Both versions come with 9-speed automatic transmission, which improves both the SUV's fuel efficiency as well as its performance.
Excellent Ride, No Matter the Terrain
This SUV also makes it easier to drive even on the toughest roads, thanks to its Selec-Terrain system. With a simple turn of the dial, the vehicle will automatically adjust its settings to provide the best traction possible to match the terrain you're driving on. Options include Rock, Snow, Sand/Mud, and Sport. If you're new to off-roading, this feature will certainly be a boon.
Driving That's Actually a Pleasure
The 2016 Cherokee remains a popular option for many Chrysler, Dodge, Jeep, and Ram dealers serving Dawsonville, GA because it also offers many luxurious features. For instance, the seats offer good back support and are upholstered either in Napa or plain leather, depending on the trim.
Drivers will also appreciate the intuitively laid center stack, as well as the available UConnect infotainment system that touts an 8.4-inch touchscreen. It also offers an ample storage space of 24.6 cubic feet; if you need more space, you can simply fold down the rear seats to create a loading area that measures 54.9 cubic feet.
Smooth and Quiet
Aside from being well-appointed, the 2016 Cherokee also provides one of the smoothest rides possible. Thanks to well-thought out engineering, this SUV can brave the highway with a responsiveness that lives up to Jeep's standards. The interior was also designed to be especially quiet, blocking out most of exterior noises for an even more comfortable ride.
The Cherokee has been one of the best-selling compact SUVs on the market, and now, you have the chance to call it your own. Simply visit Chrysler, Dodge, Jeep and Ram dealerships around Dawsonville, GA and ask for a test drive.
Sources:
2016 Jeep Cherokee, kbb.com
2016 Jeep Cherokee SUV Review, edmunds.com
2016 Jeep Cherokee Review, thecarconnection.com