The 2017 Grand Cherokee near Gainesville, GA proves that when it comes to SUVs, the more options you have, the better. That's why for the 2017 models, Jeep released not one but two trims for this beloved crossover: the revived Trailhawk and the ever more luxurious Summit.
If you're thinking of getting a 2017 Grand Cherokee in or around Gainesville, GA, you're probably wondering which of these two trims you should get. Here is a quick overview of the two vehicles to help you decide which is best for you and your needs: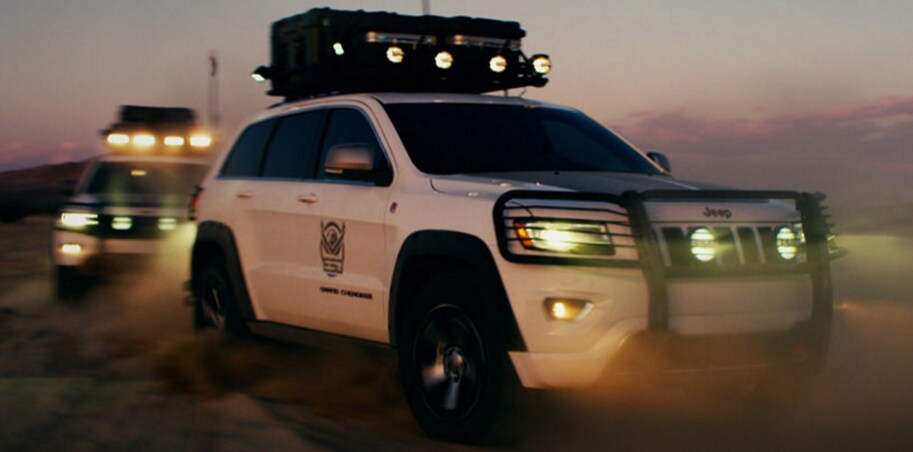 The Trailhawk: Ready for the Road Less Travelled
If you're an off-roading enthusiast looking to get a 2017 Grand Cherokee from around Gainesville, GA, then the right trim for you is definitely the Trailhawk.
This model is something of a revival, which was first introduced as a concept car in 2012 but is now finally ready for the limelight. Moreover, it's ready to conquer the toughest roads, thanks to the Quadra-Drive II four-wheel-drive setup. With the flick of a button, the SUV automatically adjusts its traction to better handle snowy, sandy, muddy, or rocky terrain.
It also comes standard with an adjustable air suspension system that provides the Trailhawk with even more ground clearance--up to 10.8 inches, to be exact. As such, you won't have to worry about damaging your vehicle's undercarriage when driving over logs or boulders. Even better, its wheels are tough, and are made from Kevlar-reinforced Goodyear Adventure tires.
The Summit: Rugged and Luxurious
Make no mistake, the Summit trim is still a Jeep SUV through and through, meaning it's made for tough roads. It offers three powertrain options--the 3.6-liter Pentastar V-6, 5.7-liter Hemi V-8, and 3.0-liter EcoDiesel--all of which give a robust and powerful feel on the road.
That being said, this trim is the more luxury-oriented of the two, which is apparent from the moment you step into the into the SUV. There, you'll find the interiors swaddled in leather, which comes in either the Indigo or Ski Gray colors. More specifically, the door panels and dashboards will sport Nappa leather while the seats will be upholstered in Laguna leather.
Drivers looking for Chrysler, Dodge, Jeep, and Ram dealers around Gainesville, GA will also appreciate the quiet ride that the Summit provides. Sporting acoustic glass and active noise cancellation features, bothersome external noise won't be able to spoil your experience of driving this SUV.
Interested in Getting a 2017 Jeep Grand Cherokee near Gainesville, GA?
If either trims of the 2017 Grand Cherokee piques your interest, simply visit Chrysler Dodge Jeep and Ram dealerships around Gainesville, GA to request a test drive.
Sources:
There Be Leather Upon That Summit! Jeep Updates Grand Cherokee Summit for 2017, caranddriver.com
2017 Jeep Grand Cherokee Trailhawk, caranddriver.com